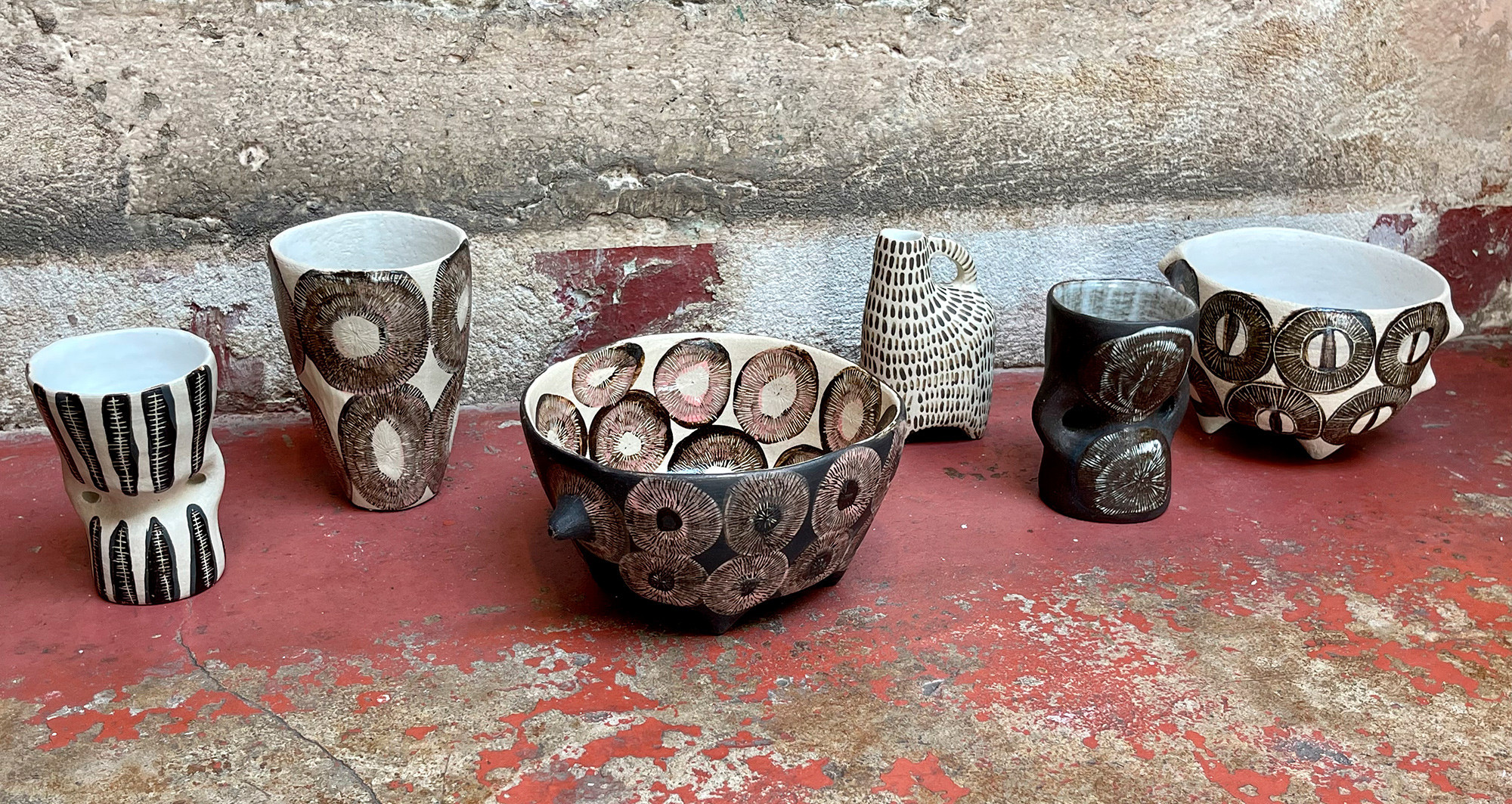 Vincent Verde
Vincent Verde is a ceramist born in 1971 and has been living in Marseille for almost two years. He studied Art History at the University of Aix-Marseille before joining the Ecole du Louvre.
At first, he discovered the world of jewellery design by working with Delphine-Charlotte Parmentier and then Yohji Yamamoto.
It was in 1993 that he began working with ceramics. His trademark is undoubtedly the virtual profusion of his works. Raw and refined, his work is recognised in Europe and Asia. The artist plays with the effects of matter and feeds on Mediterranean imagery to change an ordinary form into a sculpture.
Vincent never makes the same piece twice and usually works by families of objects. He also uses found objects for his creations: some are used as bases and others can only be used as tools for engraving for example (a piece of wood).
Through his art, Vincent Verde often celebrates nature and the seaside. Surely those of Marseille?
In collaboration with Nendo Galerie, we are pleased to present pieces from the Graphique(s) series, from a production by Vincent as part of the 15 th Printemps de l'Art Contemporain de Marseille.
A new work which follows the numerous creations we have proposed to you since his arrival in the Phocaean City, which mixes new researches tending towards monochromy continuing the investigations started during the past years.