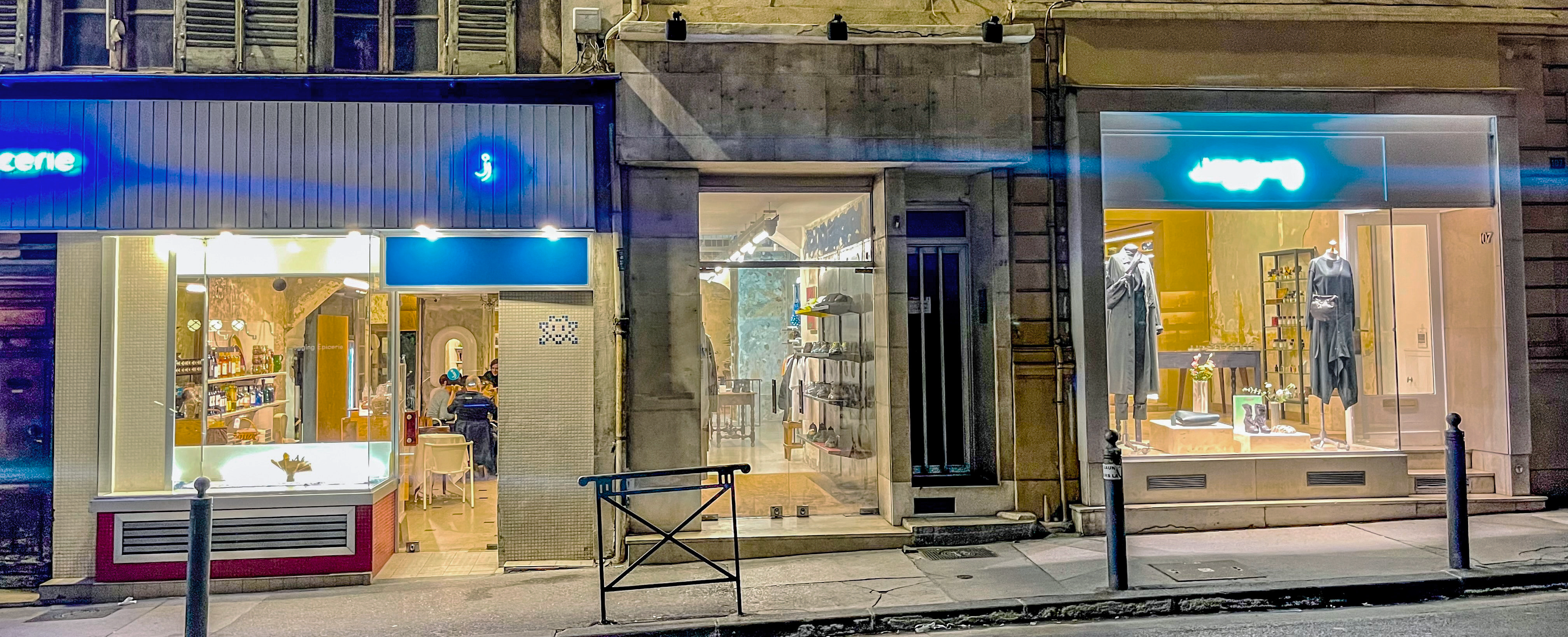 Olivier Amsellem is a photographer who has been working in the fashion world since the 1990s. He was Jean Baptiste Mondino's assistant and assisted the greatest photographers before he started his own activity and was launched in 1998 by the International Fashion Festival.
In 2014 he decided to found JoggingJogging with Charlotte Brunet ex Marseille Provence 2013. In the world of Retail Jogging installed a modern vision by relying on emerging brands and designers.
Jacquemus, Marine Serre, Charlotte Chesnais... have been there since the very beginning of their careers. Every day we try to reinvent a new business, with a nice Mediterranean identity and image.
Jogging presents a selection in a women's and a men's space, but the idea has never been to stop at Fashion but to open to all the arts. Naturally you will find at Jogging a selection of design and vintage objects, art books, magazines, photographs. Jogging is also a partner of Artorama, the contemporary art fair of Marseille and has already exhibited Adrien Vescovi, Sarah Sadik, Alexandre Benjamin Navet and Thomas Mailaender.
The art of the table with a restaurant since 2016 and the novelty, a grocery store eco responsible and direct production where all products are from sustainable agriculture and produced within 200 km from the store. Jogging has become a destination not to be missed in Marseille and in 2020 Olivier Amsellem delivered a guest room in the Calanque de Samena that each guest can rent.
103 & 107 Rue Paradis, 13006 Marseille
Monday to Saturday
10 : 30 - 19 : 00
04.91.81.44.94
contact@joggingjogging.com